New Camshaft For Citroen Peugeot Berlingo Berlingo First Box M 9hw Kolbenschmidt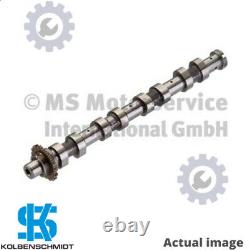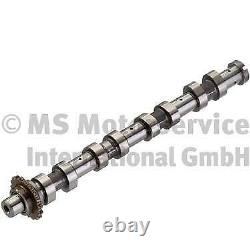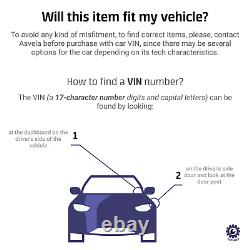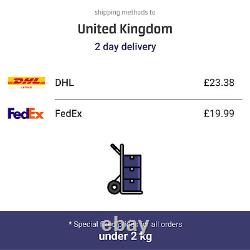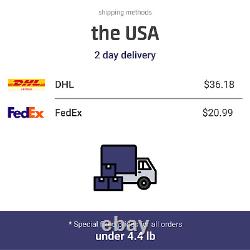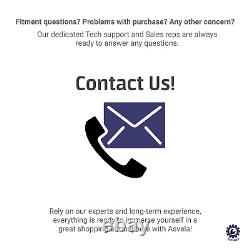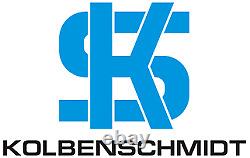 NEW CAMSHAFT FOR CITROEN PEUGEOT BERLINGO BERLINGO FIRST BOX M 9HW KOLBENSCHMIDT. Will this item fit your vehicle? Before purchasing, please, pay attention to item Tech Data and check Reference Numbers section. Make sure that one of these reference numbers does coincide with the number of your previous part or does replace your Original Equipment Number. Surely, in case you doubt in fitment, cannot find the number of your previous part listed in Reference Numbers section, or just cannot be sure about item compatibility with your vehicle, we are here to assist you from Monday to Friday (excluding weekends, but still we will get in touch on Monday).
Thank you for your understanding. Our listings tech data details are provided from official manufacturers' tech data sources. It is highly recommended to verify fitment with our dedicated support before ordering.
Use engines info and vehicle YMM compatibility chart for general guide. To avoid any kind of misfitment, when you doubt in compatibility, or cannot find the correct item, please, contact Parts4Car tech support before purchasing. Strictly important to provide VIN along with your detailed request since there can be different options for your car specific tech characteristics. The VIN a 17-character number (digits and capital letters)can be found by looking at the dashboard on the driver's side of the vehicle or on the driver's side door and look at the door post.
KOLBENSCHMIDT 50007094 4028977809385 M VF7 UA DE RE LC N68 RD RW B9 SH JM LA RC FC FN SC MF GJK GFK UD WD VF3X VF3A VF3U 4B 6E 4E WK WA WC 3E 3H KM 4A 4C 0U 6D 3A/C 2A/C 2E/K 0E 4H 2D 5 G CB1 CCN DM2 DA FFS DS HCP DP DB FCH DH JH JD JU 545 544 135 124 533 R56 R55 EY GY DV6B 9HW DV6BTED4 9HX DV6ATED4 9HU DV6UTED4 9HZ DV6TED4 9HY DV6TED4 9HT DV6BTED4 9HT DV6BUTED4 9HX DV6AUTED4 9HS DV6TED4BU 8HY DV4TED4 9HV DV6TED4BU 9HV DV6TED4B HHJC HHJE HHJD HHJF UBJA GPDA HHDA HHDB G8DA G8DB G8DD G8DC MTDA HHJA HHJB GPDC G8DE G8DF GPDB D 4164 T W16 D16 9HZ 9HX DV6ATED4 9HW DV6ETED CITROEN 0801AH CITROEN/PEUGEOT FORD 1313805 3M5Q6A273AC A178352A 1254333 LAND ROVER MINI PEUGEOT 0801 AH PEUGEOT MOTORCYCLES AE CAM747 AJUSA 93123200 93114900 AMC 647253 647253K BGA CS4579 CS5538 BTS TURBO CP15027 CP11110 CAMPRO ET ENGINETEAM HV0292 FAI AUTOPARTS C267 FRECCIA CM052145 INA 428012010 KOLBENSCHMIDT 50007094 50007574 RUVILLE 215918 STELLOX 1010072SX WILMINK GROUP WG1011632 WG1017831 WG1051616 WG1093070 WG1155362 WG1380613 WG1456310 WG1490540 WG1769296 WG1780296 WG1456228 WG1051372 MECDIESEL 21120 PEUGE RUV. Packages sent by courier require signature. If you need our assistance, please let us to know. If you see that the package that courier tries to deliver is damaged, please fill up the claim form or do not accept it.
NOTIFY US right away, we will arrange a replacement/reimburse your order A. Items that are sent in vacum or lubricated film cannot be opened if the retuns is issued. Please let us to know if you have not received our feedback, we will give feedback manually.
This item is in the category "Vehicle Parts & Accessories\Car Parts & Accessories\Engines & Engine Parts\Valvetrain Components\Camshafts". The seller is "spareparts4cars" and is located in this country: LT. This item can be shipped worldwide.
Reference OE/OEM Number: M VF7 UA DE RE LC N68 RD RW B9 SH JM LA RC FC FN SC MF GJK GFK, UD WD VF3X VF3A VF3U 4B 6E 4E WK WA WC 3E 3H KM 4A 4C 0U 6D, 3A/C 2A/C 2E/K 0E 4H 2D 5 G CB1 CCN DM2 DA FFS DS HCP DP DB FCH, DH JH JD JU 545 544 135 124 533 R56 R55 EY GY DV6B 9HW DV6BTED4, 9HX DV6ATED4 9HU DV6UTED4 9HZ DV6TED4 9HY DV6TED4 9HT DV6BTED4, 9HT DV6BUTED4 9HX DV6AUTED4 9HS DV6TED4BU 8HY DV4TED4, 9HV DV6TED4BU 9HV DV6TED4B HHJC HHJE HHJD HHJF UBJA GPDA HHDA, HHDB G8DA G8DB G8DD G8DC MTDA HHJA HHJB GPDC G8DE G8DF GPDB, D 4164 T W16 D16 9HZ 9HX DV6ATED4 9HW DV6ETED CITROEN 0801AH, CITROEN/PEUGEOT FORD 1313805 3M5Q6A273AC A178352A 1254333, LAND ROVER MINI PEUGEOT 0801 AH PEUGEOT MOTORCYCLES AE CAM747, AJUSA 93123200 93114900 AMC 647253 647253K BGA CS4579 CS5538, BTS TURBO CP15027 CP11110 CAMPRO ET ENGINETEAM HV0292, FAI AUTOPARTS C267 FRECCIA CM052145 INA 428012010 KOLBENSCHMIDT, 50007094 50007574 RUVILLE 215918 STELLOX 1010072SX, WILMINK GROUP WG1011632 WG1017831 WG1051616 WG1093070 WG1155362, WG1380613 WG1456310 WG1490540 WG1769296 WG1780296 WG1456228, WG1051372 MECDIESEL 21120 PEUGE RUV
Brand: KOLBENSCHMIDT
Manufacturer Part Number: 50007094
EAN: 4028977809385
UPC: 4028977809385