VEM Spotlight Bulb V99-84-0021 FOR 3 Series 9-3 5 A4 C5 Vectra Mondeo C-Class Me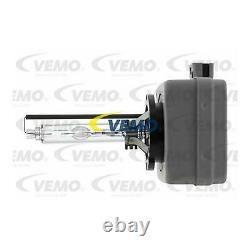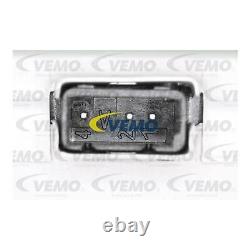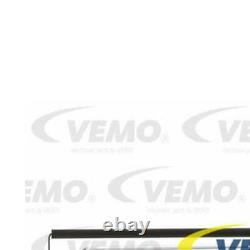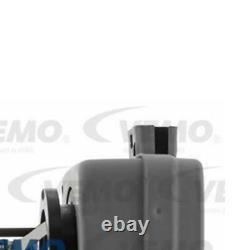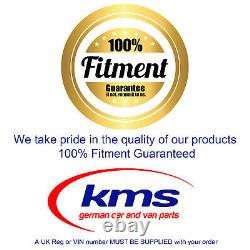 VEM Spotlight Bulb V99-84-0021 FOR 3 Series 9-3 5 Series A4 C5 Vectra Mondeo C-Class Megane Sprinter Focus E-Class A3 1 Series 9-5 Altea XL 6 Series V70 Golf E-Class T-Model Vito Astra Viano S-Class Insignia 159 Mondeo Turnier Passat Zafira B Zafira C-Class T-Model Tiguan Meriva Altea Bravo Ibiza Insignia A SL Octavia Vito/Mixto Scenic Laguna Sport Tourer Mini Laguna 307 Galaxy Clio S80 308 I C4 S-Max C8 308 SW I Espace Clio Grandtour Grand Cherokee G-Class Signum Golf Plus R-Class Giulietta S40 Cordoba Octavia II Megane Sport Tourer V50 500 XK Leon CLK 508 I 508 SW I XF Jetta Grand Scenic Vectra C GTS Cayenne Zafira Tourer C B-Class Koleos I Astra J Freelander 2 Astra J Sports Tourer C-Max M-Class Touran X5 Ulysse 807 Santa Fe Toledo Mini Clubman Touareg 7 Series Superb C4 Grand Picasso I Phedra Qashqai/Qashqai +2 I C4 I Mini Countryman G-Class Cabrio XC90 I Q7 Latitude 300 C Touring 307 SW V60 XC70 SLK Phaeton CLC-Class CLS X3 300 C Passat CC Focus C-Max Megane CC C4 Picasso I Megane Grandtour Croma Spider Range Rover Mini Roadster Ypsilon i40 CW 407 TT Mito TT Roadster 500C/595C/695C Delta EOS X1 GLK-Class 307 CC DS4 DS5 GL-Class Kuga I Corvette i30 Safrane Yeti X6 Fluence XC60 Cee'D 500/595/695 Genesis R8 Liberty Boxster Scirocco 9-7X Ibiza Sportcoupe Panamera Grand Voyager V Wraith 5008 CX-7 Voyager Routan 500 C Journey Cayman Z4 Roadster SRX Sonata CTS Grandeur SLS AMG Roadster S60 I Sorento 5 Series Gran Turismo B6 Vel Satis Elantra 308 CC R8 Spyder Santa Fe I 9-3X ix55 Top German Quality. Belt Tensioner Wheels & Bkts. Mirror Heads, Housing & Motors. UK Reg No/Vin MUST be supplied. The compatibility is only a guide. A UK Reg or VIN number MUST BE SUPPLIED as in many cases there is a "choice" depending on chassis numbers. We cannot be held responsible if this is not supplied or is supplied after despatch. Images of Actual Item, colour variations possible Light Design: Xenon Colour Temperature [K]: 4200 Voltage [V]: 85 Socket Type: Pk32d-2 Rated Power [W]: 35 W Bulb Type: D1S (gas discharge tube). Any of the brands above, equivalent or OE supplier brands may be supplied UNLESS customer specifies. OE Part Number (or Equivalent). PEUGEOT : 6216.65, PEUGEOT : 6216.66, PEUGEOT : 6216.96, PORSCHE : N 105 661 01, RENAULT : 77 01 062 188, SAAB : 54 02 433, SAAB : 93 169 040, SAAB : 93 175 452, SEAT : N10 566 101, SEAT : N10 566 103, SKODA : N10 566 101, SKODA : N10 566 103, TESLA : B21005, VAG : N 105 661 01, VAG : N 105 661 03, VOLVO : 30 763 954, HELLA : 8GS 009 028-111, HERTHBUSS ELPARTS : 89901320, KLAXCAR FRANCE : 86548z, LYNXauto : L19535, LYNXauto : L19535-02, LYNXauto : L19535W, OSRAM : 66140, PHILIPS : 85415SYC1, QUATTRO FRENI : QF00T00069, SPAHN GLUHLAMPEN : 60164, TOPRAN : 111 573, ALFA ROMEO : 71739587, ALFA ROMEO : 71779057, BMW : 63217160807, BMW : 63217160807, BMW : 63217162862, BMW : 63217217509, BMW : 7160807, BMW : 7162862, BMW : 7217509, CITROEN : 621666, CITROEN : 621696, FIAT : 71739587, FORD : 2U5A13N021AA, FORD : 4599268, GENERAL MOTORS : 25735604, GENERAL MOTORS : 25911883, HYUNDAI : 1864735006, KIA : 1864735006, LANCIA : 71739587, MERCEDES-BENZ : AN000000004248, MERCEDES-BENZ : AN910139000002, OPEL : 2098407, OPEL : 2098571, OPEL : 93169040, OPEL : 93175452, PEUGEOT : 621665, PEUGEOT : 621666, PEUGEOT : 621696, PORSCHE : N10566101, RENAULT : 7701062188, SAAB : 5402433, SAAB : 93169040, SAAB : 93175452, SAAB : 93175452, SEAT : N10566101, SEAT : N10566103, SKODA : N10566101, SKODA : N10566103, VAG : N10566101, VAG : N10566103, VOLVO : 30763954, HELLA : 8GS009028111, LYNXauto : L1953502, TOPRAN : 111573.
Any of the brands above / below, equivalent or OE supplier brands may be supplied UNLESS customer specifies. Our couriers will usually deliver between 7am to 7pm (Monday to Saturday). Estimates can be provided beforehand but prices may differ upon ordering.
Lease note all orders are'processed' and not necessarily'despatched' within 1 day of receiving your order with vehicle details (as clearly requested on all our listings). Once our despatching warehous has received we will despatch your part(s) on the option you have opted for ie Express or Economy. Such charges are the responsibility of the customer and NOT included in our prices. Prices quoted for International deliveries apply to those areas the Carriers deliver to on a regular basis. If your address falls outside of this the Carrier may charge a "remote area surcharge" that will need to be paid by the customer in order to have the parcel delivered.
Should you wish to take the item as is please ensure it is listed as "damaged", "opened" or "tampered" with when you sign for it. Lost/damaged orders Claims for damage or loss in transit must be made in writing within 12 days from date of dispatch.
KMS will not be liable for any consequential losses incurred due to any problems with their deliveries, such as late or damaged deliveries. Upon receipt, all products will be inspected and at our discretion, credit may be refused. All damages must be reported to us within 24 hours in order for us to raise any claims with our couriers. Any claims after 24 hours cannot be accepted. If you have any problem with your order, please give us a chance to put it right for you by contacting our Customer Service Team. We always aim to reply to all messages within 24 hours.
Help is available Monday to Friday from 8.30am to 5.30pm, and on Saturdays from 8.30am to 1.30pm. This item is in the category "Vehicle Parts & Accessories\Car Parts & Accessories\Lighting & Bulbs\Light Bulbs & LEDs". The seller is "kmspartsonline" and is located in this country: GB. This item can be shipped worldwide.
Brand: VEMO
Colour: 4200
Manufacturer: VEMO
Manufacturer Part Number: V99-84-0021
Manufacturer Part Number 1: PEUGEOT : 6216.65, PEUGEOT : 6216.66, PEUGEOT : 6216.96, PORSCHE : N 105 661 01, RENAULT : 77 01 062 188, SAAB : 54 02 433, SAAB : 93 169 040, SAAB : 93 175 452, SEAT : N10 566 101, SEAT : N10 566 103, SKODA : N10 566 101, SKODA : N10 566 103, TESLA : B21005, VAG : N 105 661 01, VAG : N 105 661 03, VOLVO : 30 763 954, HELLA : 8GS 009 028-111, HERTHBUSS ELPARTS : 89901320, KLAXCAR FRANCE : 86548z, LYNXauto : L19535, LYNXauto : L19535-02, LYNXauto : L19535W, OSRAM : 66140, PHILIPS : 85415SYC1, QUATTRO FRENI : QF00T00069, SPAHN GLUHLAMPEN : 60164, TOPRAN : 111 573, ALFA ROMEO : 71739587, ALFA ROMEO : 71779057, BMW : 63217160807
Manufacturer Part Number 2: BMW : 63217160807, BMW : 63217162862, BMW : 63217217509, BMW : 7160807, BMW : 7162862, BMW : 7217509, CITROEN : 621666, CITROEN : 621696, FIAT : 71739587, FORD : 2U5A13N021AA, FORD : 4599268, GENERAL MOTORS : 25735604, GENERAL MOTORS : 25911883, HYUNDAI : 1864735006, KIA : 1864735006, LANCIA : 71739587, MERCEDES-BENZ : AN000000004248, MERCEDES-BENZ : AN910139000002, OPEL : 2098407, OPEL : 2098571, OPEL : 93169040, OPEL : 93175452, PEUGEOT : 621665, PEUGEOT : 621666, PEUGEOT : 621696, PORSCHE : N10566101, RENAULT : 7701062188, SAAB : 5402433, SAAB : 93169040, SAAB : 93175452
Manufacturer Part Number 3: SAAB : 93175452, SEAT : N10566101, SEAT : N10566103, SKODA : N10566101, SKODA : N10566103, VAG : N10566101, VAG : N10566103, VOLVO : 30763954, HELLA : 8GS009028111, LYNXauto : L1953502, TOPRAN : 111573
Other Part Number: VEMV99840021
Part Manufacturer: VEMO
Reference OE/OEM Number 1: VEMO : V99840021, ALFA ROMEO : 71 739 587, ALFA ROMEO : 71 779 057, BMW : 63 21 7 160 807, BMW : 63 21 7 162 862, BMW : 63 21 7 217 509, BMW : 7 160 807, BMW : 7 162 862, BMW : 7 217 509, CITROEN : 6216.66, CITROEN : 6216.96, FIAT : 71 739 587, FORD : 2U5A-13N021-AA, FORD : 4 599 268, GENERAL MOTORS : 25 735 604, GENERAL MOTORS : 25 911 883, HYUNDAI : 18647-35006, KIA : 18647-35006, LANCIA : 71 739 587, LAND ROVER : LR000705, LAND ROVER : XBI500020, MERCEDES-BENZ : A N000000004248, MERCEDES-BENZ : A N910139000002, MERCEDES-BENZ : N000000004248, MERCEDES-BENZ : N910139000002, OPEL : 20 98 407, OPEL : 20 98 571, OPEL : 93 169 040, OPEL : 93 175 452, PEUGEOT : 6216.65