New V Ribbed Drive Fan Belt Tensioner For Mini Bmw Peugeot Citroen Opel Ds 36 48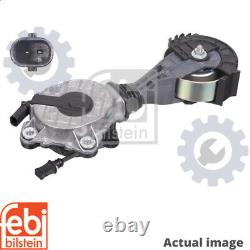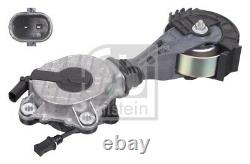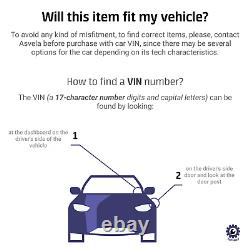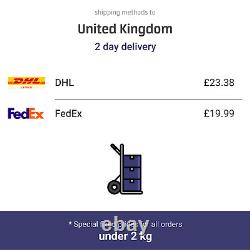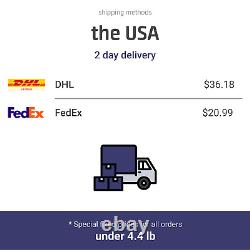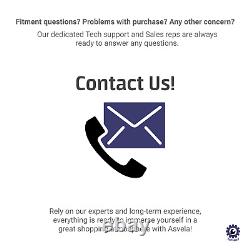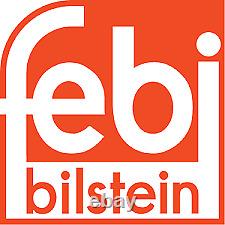 NEW V RIBBED DRIVE FAN BELT TENSIONER FOR MINI BMW PEUGEOT CITROEN OPEL DS 36 48. All tech data details in the listings description section are provided from official manufacturers' tech databases.
Thank you for your understanding. 11 28 7 534 400. 11 28 7 571 013. 11 28 7 598 831.
11 28 7 598 832. MINI COUNTRYMAN / COOPER COUNTRYMAN (R60). C4 PICASSO I MPV (UD_). C4 GRAND PICASSO I (UA_).
Cooper S John Cooper Works. 1.6 VTi 120 LPG. 308 SW I (4E_, 4H_). 308 SW I Estate (4E_, 4H_).
1.6 Turbo High Pressure 16V. 1.6 THP 165 Exclusive.
C4 GRAND PICASSO II (DA_, DE_). 1.4 VTi 95 LPG. MINI PACEMAN HATCH PEQUENO (R61).
308 II (LB_, LP_, LW_, LH_, L3_). 308 SW II (LC_, LJ_, LR_, LX_, L4_). 1.6 THP 150 (L45GXA). DS 4 / DS 4 CROSSBACK (NX_).
1.6 THP 165 (KF5GZT). 3008 SUV (MC_, MR_, MJ_, M4_).
1.6 THP 165 Griffe Pack. 5008 II (MC_, MJ_, MR_, M4_). 1.6 Griffe Turbo, Griffe Pack Turbo.
C4 LOUNGE II Saloon (NC_, LC_). C4 LOUNGE II Saloon (NC_, LD_). C4 LOUNGE II Saloon (NC_). C4 II Saloon (ND_, NC_). You can use YMM compatibility chart, but we want to pay your attention, that it was made as a general guide only.
If you have doubts, questions regarding fitment or any other requests, please, contact Spareparts4cars tech support for assistance. Strictly important to provide VIN code and detailed car information with your request since there can be different options for your car specific tech characteristics. The VIN 17-character number (digits and capital letters) can be found by looking at the dashboard on the driver's side of the vehicle or on the driver's side door and look at the door post. Packages sent by courier require signature. If you need our assistance, please let us to know. If you see that the package that courier tries to deliver is damaged, please fill up the claim form or do not accept it. NOTIFY US right away, we will arrange a replacement/reimburse your order A. We will gladly accept your return within 30 days of receiving.
This option works 30 days after the customer manager support contacted you. Items that are sent in vacuum or lubricated film cannot be opened if the return is issued. Please let us to know if you have not received our feedback, we will give feedback manually. This item is in the category "Vehicle Parts & Accessories\Car Parts & Accessories\Accessory Belts\Idlers & Tensioners".
The seller is "spareparts4cars" and is located in this country: LT. This item can be shipped worldwide.
Reference OE/OEM Number: R60 R61 R58 R56 R57 R59 R55 F20 F30 F80 F21 F31 CA CC 0U 8D 4B, 4A 4C CU 8E WA WC 0E WK 4E 4H M WD FB FH F3 B7 SH UA RW SC RD, UD B9 NC ND LC LA 3A 3E 3D A18 N18 B16 A N16 B16 A N18 B16 C, N14 B16 A N12 B14 A N12 B16 A N14 B16 C N14 B16 AB N13 B16 A, 5GZ EP6FDT 5FV EP6CDT EP3C 5FU EP6CDTX 8FS EP3 5FS EP6C, 5GR EP6FDTX 5FM EP6CDTM 5FW EP6 5FE EP6CDTMD 5FX EP6DT, 5FE EP6CDTM 5FH EP6C 5FN EP6CDT EP6CDTX 5GY EP6FDTM 8FR EP3, 5FK EP6CB 5GN EP6FDTR 5GP EP6FDTR 5FA EP6CDT EP3 5FG EP6CDTR, 5GT EP6FDTX 8FP EP3C 8FN EP3 5FT EP6DT 8FR EP3C 5FR EP6DT, 5FM EP6DT 5FU EP6DTX D 16 XHT EP6FADTXD A 16 NHT EP6FDTM, 5GX EP6FDTMD 5GM EP6FDTX 5FC EP6CDTM BMW 11 28 7 534 400, 11 28 7 571 013 11 28 7 598 831 11 28 7 598 832 11287598832, CITROEN 1204.55 PEUGEOT MINI DS AUTOKIT 0381320 381320 0381315, 381315 0381838 381838 03.81315 03.81320 03.81838 03.81914, FEBI BILSTEIN 49793 OPTIMAL 0N2264 0N2237 0-N2264 SPIDAN 70859, 70856 71177 SWAG 20949793 11 10 2601 TREVI AUTOMOTIVE TA1995, TA2190 VAICO V203266 V20-3266 AUTOTEAM AA1043 A09788 CALIBER, 89220 89028 KM INTERNATIONAL FI25430 FI24470 BREDA LORETT, CR4393 LYNXAUTO PB7226 PB-7226 HUTCHINSON T0592 INA F55284608, 532 0676 10 534 0425 10 OE3 120455 SCHAEFFLER GRUPPE 532067610, SNR GA35098 LUK OE 120459 RUVILLE 56669 OPEL 36 48 889 PEUGE, VAUXH 003648889 03648889 3648889 CITRO RUV CONTI V85753 DAYCO, APV3627 GM HEPU 15-4233 GK 655238 FENOX R34133 AKRON-MALÒ, A178352A 1570582 7783627 PATRON PT52171 TECHNOX TP24487, KM INTERNA STELLOX 03-40941-SX 03-40960-SX WILMINK WG1253137, WG1487679 WG1780479 WG1889733 WG1897470 WG1910450 WG1966528, REPKIT RKT3031 RKT3036 RKT3554 RKT3630 METALCAUCH 57858 FARE SA, 15912 STC T457858 ZEKKERT SR-1037 TREVI TRICLO 420147 BBR, 001-10-25058 001-10-25310
Brand: FEBI BILSTEIN
Manufacturer Part Number: 102601
EAN: 4054224026014
UPC: 4054224026014