New Air Mass Flow Meter Sensor For Peugeot Citroen 3008 Mpv 0u 9hz 308 Sw I 4e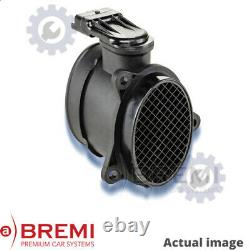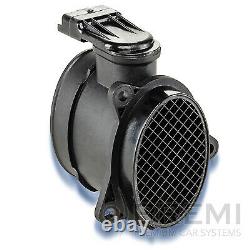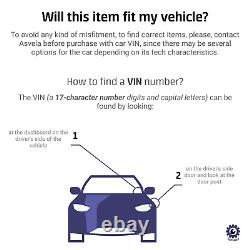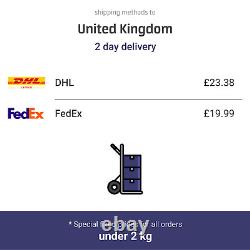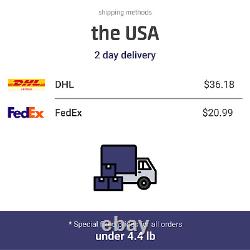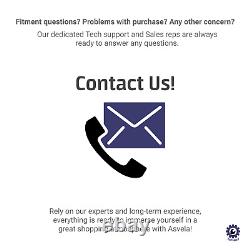 NEW AIR MASS FLOW METER SENSOR FOR PEUGEOT CITROEN 3008 MPV 0U 9HZ 308 SW I 4E. Will this item fit your vehicle? Before purchasing, please, pay attention to item Tech Data and check Reference Numbers section. Make sure that one of these reference numbers does coincide with the number of your previous part or does replace your Original Equipment Number.
Surely, in case you doubt in fitment, cannot find the number of your previous part listed in Reference Numbers section, or just cannot be sure about item compatibility with your vehicle, we are here to assist you from Monday to Friday (excluding weekends, but still we will get in touch on Monday). Thank you for your understanding. Our listings tech data details are provided from official manufacturers' tech data sources. It is highly recommended to verify fitment with our dedicated support before ordering.
Use engines info and vehicle YMM compatibility chart for general guide. To avoid any kind of misfitment, when you doubt in compatibility, or cannot find the correct item, please, contact Parts4Car tech support before purchasing. Strictly important to provide VIN along with your detailed request since there can be different options for your car specific tech characteristics. The VIN a 17-character number (digits and capital letters)can be found by looking at the dashboard on the driver's side of the vehicle or on the driver's side door and look at the door post.
BREMI 30034 4017534182832 0U 4E 4H 6D 3A/C 3H 3E 6E WA WC 2A/C 2E/K 5 G KM 0E 4A 4C WK 2D WD VF3X VF3A VF3U JM N68 UA FC FN LC LA SH SC UD RC RE RD RW B9 M VF7 MF GJK GFK R56 R55 DB FCH DH JH JD JU DA HCP DP FFS DS DM2 533 544 545 BK 270 272 9HZ DV6TED4 9HV DV6TED4BU 9HX DV6ATED4 RHR DW10BTED4 9HY DV6TED4 9HV DV6TED4B 9HX DV6AUTED4 9HP DV6DTED 9HW DV6BTED4 9HS DV6TED4BU 9HT DV6BTED4 9HT DV6BUTED4 9HU DV6UTED4 9HJ DV6DTEDM DV6B W16 D16 9HZ G8DC MTDA HHDA HHDB G8DA G8DB G8DE G8DD G8DF HHJA HHJB FYJA FYJB GPDB GPDC GPDA HHJC HHJE HHJD D 4164 T Y406 Y601 9HU 9HM DV6UC 9H07 DV6UC ACEMARK 186062 ACI-AVESA AMMA743 ASHUKI M86516 M86517 AUTLOG LM1112 AUTOMEGA 10102550117 1400020 140002010 BBT AMS1506 BLUE PRINT ADB117401 BMW 13 62 7 794 972 7 794 972 BREMI 30034 BSG BSG70837005 CITRO 1920. GV 96 50 010780 CITROEN DELPHI AF1007512B1 AF10075-12B1 DURER D21920 EBERS 90.086.01 ELTAAUTOMOTIVE XAM4005 ERA MF035 558035 ESEN SKV 07SKV141 FEBI 37300 FEBI BILSTEIN FIAT 71794490 71794492 FISPA 38748 38.748 FORD 1255117 3M5A-12B579-BA 3M5A-12B579-BB 1232096 FUELPARTS MAFS191-OE HELLA 8ET009142541 8ET 009 142-541 HERTH+BUSS JAKOPARTS J5683003 HITACHI 135096 2505096 HITACHI AU HOFFER 7516146 INTER 19625 JOHNS LMM3212259 JP GROUP 1593901200 1593901209 JPG QM795 KAVO PARTS EAS4504 EAS4501 EAS-4501 LUCAS ELECTRICAL FDM625 LUCAS_ELEC MAG 213719654010 MAGNETI MARELLI 600000179350 213719761019 MAPCO 42307 MAXGEAR 510092 MAZDA Y601-13-215 MEAT & DORIA 86146 MEATDORIA 86100 METZGER 891017 0891017 MINI MOBILETRON MAF004 MA-F004 MOTAQUIP LVMA153 NGK 93740 NIPPARTS N5403012 NPS M560A04 OSSCA 10773 PATRON PFA10124 PEUGE 1610874680 PEUGEOT PIERBURG 728342060 7.28342.04 7.28342.04.0 7.28342.06.0 QH BENELUX QUINTON HA QUINTON HAZELL QM863 S. T SIDAT SMPE EAM011 LMF117 STANDARD MAFS191OE STELLOX 6106206SX SWAG 62937300 62 93 7300 TOPRAN 302696 302 696 TRISCAN 881228001 VEMO 25721015 V25721015 V257210151 V25-72-1015 WAI A178352A MAF10075T. Packages sent by courier require signature.
If you need our assistance, please let us to know. If you see that the package that courier tries to deliver is damaged, please fill up the claim form or do not accept it.
NOTIFY US right away, we will arrange a replacement/reimburse your order A. Items that are sent in vacum or lubricated film cannot be opened if the retuns is issued. Please let us to know if you have not received our feedback, we will give feedback manually. This item is in the category "Vehicle Parts & Accessories\Car Parts & Accessories\Air & Fuel Delivery\Air Intake & Fuel Sensors". The seller is "spareparts4cars" and is located in this country: LT.
Manufacturer Part Number: 30034
Brand: BREMI
EAN: 4017534182832
UPC: 4017534182832
Air & Fuel Sensor Type: Air Flow Mass Meter
Classic Car Part: No
Custom Bundle: No
Modified Item: No
Mileage: 0
Warranty Period: 12 month
Unit Quantity: 1
Unit Type: Unit
Reference OE/OEM Number: 0U 4E 4H 6D 3A/C 3H 3E 6E WA WC 2A/C 2E/K 5 G KM 0E 4A 4C WK 2D, WD VF3X VF3A VF3U JM N68 UA FC FN LC LA SH SC UD RC RE RD RW B9, M VF7 MF GJK GFK R56 R55 DB FCH DH JH JD JU DA HCP DP FFS DS, DM2 533 544 545 BK 270 272 9HZ DV6TED4 9HV DV6TED4BU, 9HX DV6ATED4 RHR DW10BTED4 9HY DV6TED4 9HV DV6TED4B, 9HX DV6AUTED4 9HP DV6DTED 9HW DV6BTED4 9HS DV6TED4BU, 9HT DV6BTED4 9HT DV6BUTED4 9HU DV6UTED4 9HJ DV6DTEDM DV6B, W16 D16 9HZ G8DC MTDA HHDA HHDB G8DA G8DB G8DE G8DD G8DF HHJA, HHJB FYJA FYJB GPDB GPDC GPDA HHJC HHJE HHJD D 4164 T Y406 Y601, 9HU 9HM DV6UC 9H07 DV6UC ACEMARK 186062 ACI-AVESA AMMA743, ASHUKI M86516 M86517 AUTLOG LM1112 AUTOMEGA 10102550117 1400020, 140002010 BBT AMS1506 BLUE PRINT ADB117401 BMW 13 62 7 794 972, 7 794 972 BREMI 30034 BSG BSG70837005 CITRO 1920.GV, 96 50 010780 CITROEN DELPHI AF1007512B1 AF10075-12B1 DURER, D21920 EBERS 90.086.01 ELTAAUTOMOTIVE XAM4005 ERA MF035 558035, ESEN SKV 07SKV141 FEBI 37300 FEBI BILSTEIN FIAT 71794490, 71794492 FISPA 38748 38.748 FORD 1255117 3M5A-12B579-BA, 3M5A-12B579-BB 1232096 FUELPARTS MAFS191-OE HELLA 8ET009142541, 8ET 009 142-541 HERTH+BUSS JAKOPARTS J5683003 HITACHI 135096, 2505096 HITACHI AU HOFFER 7516146 INTER 19625 JOHNS LMM3212259, JP GROUP 1593901200 1593901209 JPG QM795 KAVO PARTS EAS4504, EAS4501 EAS-4501 LUCAS ELECTRICAL FDM625 LUCAS_ELEC MAG, 213719654010 MAGNETI MARELLI 600000179350 213719761019 MAPCO, 42307 MAXGEAR 510092 MAZDA Y601-13-215 MEAT & DORIA 86146, MEATDORIA 86100 METZGER 891017 0891017 MINI MOBILETRON MAF004, MA-F004 MOTAQUIP LVMA153 NGK 93740 NIPPARTS N5403012 NPS, M560A04 OSSCA 10773 PATRON PFA10124 PEUGE 1610874680 PEUGEOT, PIERBURG 728342060 7.28342.04 7.28342.04.0 7.28342.06.0, QH BENELUX QUINTON HA QUINTON HAZELL QM863 S.T SIDAT SMPE, EAM011 LMF117 STANDARD MAFS191OE STELLOX 6106206SX SWAG