Fits Peugeot Citroen Ford + Other Models MFD Timing Cam Belt Kit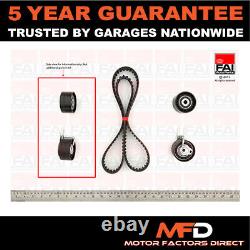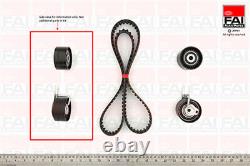 All of the products we sell conform to European regluations and specifications. Interchange part numbers: OE: 0831P2, 0831P4, 0831V4, 9467615880, 1229768, 1.. Diesel: 1.6 D, 1.6 HDi. OE: 0831P2, 0831P4, 0831V4, 9467615880, 1229768, 1373306, 1446648, 3M5Q8A615AA, 3M5Q8A615AB, 3M5Q8A615CA, 0831P1, 31251700, 30711066 4U Autoparts: 31800PU AKRON-MALÒ: 1551007 AUTOKIT: 045053 045263 AUTOMOTOR France: PTK31V4 GTK31V4 AUTOTEAM: KAT1466 BGA: TB6702K BLUE PRINT: ADK87317 BORG & BECK: BTK1006 BOSCH: 1987948206 BRT Bearings: PBTK073 BSG: BSG30610008 BTE: SZK04410 CALIBER: 0393KF CAR: DKS045053 COMLINE: CTBK006 DAYCO: KTB346 KTB493 KTB914 DEXWAL MOBIDEX: 07120 FEBI BILSTEIN: 24369 FLENNOR: F904487V GATES: K015598XS HERTH+BUSS JAKOPARTS: J1113072 INA: 530037510 KAVO PARTS: DKT4516 KLAXCAR FRANCE: 40039Z KM International: KFI393 LUCAS: LDK0052 MAGNETI MARELLI: 341304030000 MEC-DIESEL: 389110 MOVIS: ASTK0864 ASTK1074 NK: 10119037 PROCODIS FRANCE: KTD2037 QUINTON HAZELL: QBK645 REPKIT: RKTK0864 RKTK1074 RUVILLE: 5595372 Saleri SIL: TK1058 TK1279 SKF: VKMA03259 Storm: 904487 SWAG: 64924369 TOPRAN: 723054 TREVI AUTOMOTIVE: KD1287 KD1286 TRISCAN: 864710044 WILMINK GROUP: WG1054871 WG1488029 WG2007682.
For Part number: 90137 for Part number: T9386 for Part number: T9387. Please use the part number to identify if the part is correct for your car. Any models shown in the application table are just a guide. This part is guaranteed for 5 Years. Consequential loss and labour claims are not accepted.
If a part is faulty a replacement will be sent out after the return and testing of the old unit. Labour claims are never accepted.