FAI Timing Chain Kit FIT CITROËN DS MINI OPEL PEUGEOT VAUXHALL 1.4 1.6 PETROL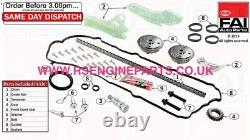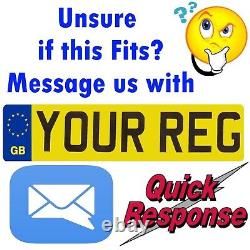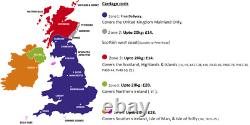 For engines with variable valve timing. With your car registration number before placing an order. So we can do a check for you and make sure we're sending the correct part.
ALL PICTURES ARE ACTUAL VIEW OF LISTED ITEMS. Please check CAR PARTS COMPATIBILITY LIST. To make sure if the parts fit engine of your vehicle. WE CAN ALSO SUPPLY FOR THIS ENGINE: HEAD SETS, HEAD BOLT SETS, INLET & EXHAUST VALVES, CAMSHAFTS, OIL. PUMPS, HYDRAULIC LIFTERS & TIMING CHAIN KITS.......
MORE THAN 100000 ITEMS IN STOCK. C4 GRAND PICASSO I (UA_). C4 GRAND PICASSO II (DA_, DE_). C4 PICASSO I MPV (UD_). C4 PICASSO II Van (DD_). GRAND C4 SPACETOURER (3A_, 3E_). DS 4 / DS 4 CROSSBACK (NX_). DS 4 II (F_, FB_, F3_). DS 7 Crossback (J4_, JR_, JC_). N12 B16 A; N16 B16 A. GRANDLAND / GRANDLAND X (A18, P1UO). D 16 XHT (EP6FADTXHP); F 16 XHR (EP6FADTXD).
5FS (EP6C); 5FW (EP6); EP6. 207 Hatchback Van (WA_, WC_). 3008 SUV (MC_, MR_, MJ_, M4_).
308 II (LB_, LP_, LW_, LH_, L3_). 308 SW I (4E_, 4H_).
308 SW II (LC_, LJ_, LR_, LX_, L4_). 5008 II (MC_, MJ_, MR_, M4_). 508 II (FB_, FH_, F3_). 508 SW II (FC_, FJ_, F4_).
GRANDLAND X / GRANDLAND (A18). IV, HS, KA27-28, KW, PA20-49, PA60-78, PH4-41, PH42-50, ZE, BT, IM, TR21-25, AB31-38, AB40-56, GY, JE, CHANNEL ISLANDS. ISLE OF WIGHT, ISLE OF MAN, SCILLY ISLES, SCOTTISH HIGHLANDS, SCOTTISH ISLANDS, AND NORTHERN IRELAND.
All parts are ready for immediate dispatch! Most of the time goods will be dispatched same day.
Please then package the item up and send it back to us enclosing a covering letter.